---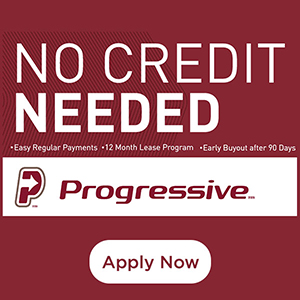 Progressive
What You Will Need To Apply
Social Security number or ITIN
Credit card or debit card
Checking account & routing number
Government issued photo ID
---
ACIMA Consumer Equipment Lease Application, to be used for non-commercial / residential transactions.
---
Why finance with us?
We Have The Experience We've partnered with Quail Financial Solutions, who has decades of experience as the premier finance company for the Audio Video & Lighting industries.
More Cash In Your Pocket
Cash is always King! Having liquidity gives you the ultimate flexibility and ability to act quickly when opportunities present themselves, as well as prepare for a rainy day.
"100% Plus" Financing
Quail financing options can cover everything from installation to software, training, taxes, and more, so that your business can be up and running in a streamlined and simplified way.
Better Terms Than Banks
Bank lending agreements often contain restrictive covenants, escalation clauses, "call anytime" provisions, compensating balance requirements, cross collateralization with other assets, and the filing of blanket liens; these provisions are not found in Quail lending or leasing agreements.
Avoid Outdated Equipment
Equipment leasing can help you stay on top of the latest advances in equipment and technology. Being able to make upgrades to newer equipment when your short-term lease is up can give your company a competitive advantage.
Variable Payments
Quail can match payments to project revenues or seasonal cash flow variations to simplify cash budgeting. Lower payments or higher payments to match the equipment income production is often ideal.
Financial Reporting Advantages
Some Quail financing options can be structured to qualify for "off balance sheet" accounting treatment. This improves ratios and avoids lending covenant violations.
---
LEASE OUT TODAY, APPLICATIONS BELOW...
To be used for residential transactions & commercial business customers who are leasing equipment
Each one has a simple application process, easy approval requirements, flexible terms, and fast funding.
As a Direct Lender in all 50 States since 1988, I'm sure you can benefit from:
Balboa Capital
* Quick turnaround time – Same Day Approval and Funding Available.
* Low Rates, Fast , Simple.
* Start-ups and "D" credits considered.
* Application Only up to $250,000 (No Financials)
* 100% Pre Funding. New and Used Equipment.
* 360 Portal Available for live customer tracking and application submission
---
Have a question?
Call (802) 860-2929
John Henning
---
Buy now and pay over time with PayPal Credit when you spend up to $98.99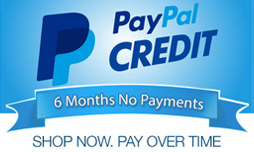 You choose how to pay
You can pay your balance in full by the payment due date that is on your statement to avoid paying any interest,
Or just make the minimum payments until you've paid off your purchase and pay the accumulated interest from the posting date (usually within a few days after your purchase date).
We'll send you email reminders when your payments are due. You can also keep track of your account and view your statements online at any time.
No Payments + No Interest if paid in full in 6 months when you spend $99 or more.
Interest will be charged to your account from the posting date (which is usually within a few days after the purchase date) if the purchase balance is not paid in full within 6 months.
Getting what you want, when you want is easy with PayPal Credit
---
Easy Lay-Away Plan Available ( Contact Us At 718 272-7228 For Details )
No credit checks

No minimum order

No penalties for missing a payment

Pay as little or as much as you want at a time & we ship when paid off
---

---
SNAP Financing Available In Store Contact Us 718 272-7228 For Details

---